Trolleys may return to hospital corridors as managers seek to make "efficiency savings" by cutting jobs, nursing leaders warn today.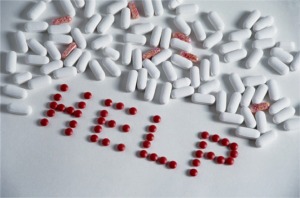 The Royal College of Nursing said it has learnt of more than 5,000 front-line jobs ear-marked for axing. It said it had verified 3,500 job losses – and a second survey indicated some 2,000 nursing and 650 doctors' posts are at risk. And it said short-staffing is already causing problems on wards. As many as 92 percent of nurses in charge of wards say they experience staffing problems monthly. 30 percent said it is a problem on most shifts, according to the RCN. Many said problems were aggravated by bans on using agency nurses.
RCN chief executive Dr Peter Carter said: "History shows us that whenever the NHS needs to make large efficiencies, trusts turn too quickly towards reducing staffing numbers as a way of slashing costs. "It's time for a reality check – there is no doubt that cutting staff numbers will have a disastrous effect on the quality of care provided. "We understand that there are savings that the NHS could make and ways it could work differently to make funding go even further but protecting patient care simply has to remain our number one priority. "Nurses know where the waste is in the NHS, they see it for themselves on a daily basis. Our nursing staff need to be empowered to innovate, to save and to find the efficiencies that protect patients and the public."
A second poll of the public by the RCN found many people did not realise the NHS has been set massive savings targets. Some 33 per cent did not know the NHS would have to make any savings, according to the YouGov poll involving more than 4,000 adults. The poll found that public want cancer and heart treatment to be the priority for spending – backed by 52 percent. It was released as the RCN gathered in Bournemouth for its annual conference. * The Conservatives said they had obtained information from 46 hospital trusts, using Freedom of Information, suggesting the loss of 2,000 nursing and 650 medical posts. Some 343 jobs are to go at the Sandwell and West Birmingham Hospitals Trust in the West Midlands. The trust says patients are to be treated in the community.
Conservative shadow health secretary Andrew Lansley told the >Sunday Times: "There is no evidence that extra staff are being recruited to replace these roles in the community. In fact the number of district nurses has gone down. The big increases in primary care trust staffing are coming in administration not frontline workers."